5 Reasons why Information Security is now a Business-Critical Function for Law Firms
sponsored by Dell, Inc.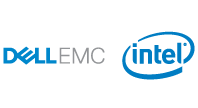 ABSTRACT:
Today's modern law firms have become increasingly reliant on firm-wide systems, devices, applications and networks. And while these information systems provide significant gains, there are equally dramatic risks and vulnerabilities that law firms must understand and be aware of. This resource uncovers 5 top reasons why information security is now a business-critical function for today's technology-enabled law firms and provides insight on how to secure systems and data.
(THIS RESOURCE IS NO LONGER AVAILABLE.)