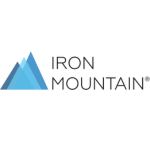 Posted:

Apr 15, 2013

Published:

Apr 15, 2013

Format:

PDF

Length:

4 Page(s)

Type:

White Paper

Language:

English
Sponsored by: Iron Mountain

In today's data-driven environment, businesses need to find a way to transition all of their paper and electronic records in a more efficient manner. Records volume has become a major challenge, and organizations can't risk the efficiency of their enterprise.

View this white paper to learn more about making the transition from paper to digital. It outlines some of the key challenges your organizations may face. It also provides key questions you may need to ask during the transition.